Strength of character through the global pandemic

By Jane Aslanidis.
On the first of January 2020, I was choking on the smoke created by the horrific bushfires in New South Wales, Australia. One year later, on the first of January 2021, I was indoors under London's third lockdown to save lives and protect the NHS. In the face of these disasters, our own life plans suddenly seem insignificant.
My experience of moving to the UK and learning about a new culture has reaffirmed the value of relationships to me. I am fascinated by the human experience. When I arrived in the metropolis  of London I quickly learnt people here generally value their anonymity, 'cold and stiff' is a generalisation for the weather and the attitudes. At 8pm on 26 March 2020, the instigation of Clap For Our Carers gave me goosebumps and transformed my neighbourhood. Today, local business owners smile, wave and we not only know each other's names, we look out for each other.
My community is not limited to outside my doorstep. Technology solutions and online forums have allowed us to feel more interconnected than ever before. As a professional changemaker, I convene with organisations to explore issues that have meaning and impact on many people and cultures. Much of the work I do sits at economic, technology, political, climate and humanitarian crossroads. I've designed and facilitated over 1,000 workshops, conferences and convenings and over the past few months, I've noticed the accessibility improvements in video conferencing are empowering those traditionally left out of the conversation.
For example, I mentor entrepreneurs and grassroots activists in places like Mysore, Athens, Freetown – in villages, on farmland, in co-working spaces. No longer do we feel we have to wait to travel to each other to talk about challenges, we've adapted our discussions to video conferencing. We speak candidly about our personal experiences – with a shared realisation of the stress the virus creates for systems – from local food systems to the international system. Just when we need collective action more than ever, support for the international system has been deteriorating as countries look inwards. An unequal distribution of vaccines in vaccine nationalism paired with closing cooperation, borders and supply chains is shaping a concerning start to the year.
Despite this, and through my experiences and those of my community, I have noticed three themes emerging:
Systems leadership is more important than ever
I define systems leadership in the international system as individuals and countries who are able to step up and bring collective leadership. Whether large or small, this includes interventions and convenings that aim to bring together those divided to face common challenges collectively and build a new system.
4SD explores what comfort in complexity means, engaging with living systems and seeing into multiple systems. Amanda Gorman's stunning poem at Biden's inauguration in the United States, one of the most severely affected countries by the virus and political turmoil, demonstrates what the next generation of system leaders can look like.
Fact-based communications in an era of mistrust 
Dr David Nabarro shared in the latest COVID-19 Open Online Briefing the difficulty of rebuilding trust in the international system. Fact-based communication is needed to communicate our messages given the large amount of misinformation.
Trust in governments and international institutions is suffering, with unsustainable or misleading information provided, and false promises of hope or freedom in sight. The legitimacy crisis institutions are facing has been exasperated in the past decade. The UK government in particular is suffering a trust crisis. Last week, the 2021 Edelman Trust Barometer revealed a trust bubble in May 2020, with a sudden rush of trust towards government, to a particularly acute loss of confidence in the UK government by year-end.
I've learnt that advocating for people and communicating clearly with them, listening carefully to the needs of marginalised communities is a top priority in the face of a crisis. Clear communication and inclusion of low-income communities and non-English speaking audiences, including immigrants, is particularly important in public health campaigns.
Designing solutions for humanity and the planet
Fundamentally, intertwining economic policy and climate policy will not only strengthen government's adaptability and resilience to the impacts of climate change, it will also demonstrate leadership and the ability to listen to their citizen's needs:
reaching zero emissions sooner,
being open and transparent with how metrics could be achieved,
a commitment to report progress and rigorously evaluate and iterate where required,
designing for those invested in the place and process – with people, institutions and nature on equal footing and,
not jumping to consultation or coercion but designing with intention, true collaboration and real investment in solutions.
The year ahead is offering each and every one of us the opportunity to shape and change how we live our lives like never before. Many of us have resolved to purge ourselves of the "old ways" – of living, connecting, working and convening. My recent experiences have led me to a final reflection – how you lead your community in a pandemic says a lot about your character.
---
About this 4SD Reflection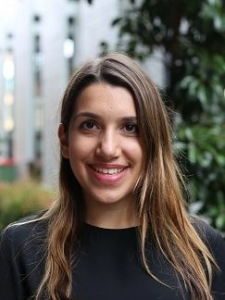 This article is a reflection by Jane Aslanidis following the COVID-19 Open Online Briefings of Dr David Nabarro. Jane is an international relations expert. Currently a senior manager at the Boston Consulting Group's Centre for Public Impact and a former consultant at the United Nations World Food Programme.
A business owner, non-executive director and youth advocate, she has built and led community initiatives from the grassroots-up, and is now overseeing and designing global initiatives from the top-down. Jane welcomes any conversation to navigate, innovate, influence and advocate with others, bringing boldness, pragmatism and a strong set of values to all that she does.
Participants of the COVID-19 Open Online Briefings are invited to share their reflections on how they are navigating complexities from their own perspectives. The views and opinions expressed in these reflections are intended to inspire greater systems leadership during the COVID-19 pandemic. They do not necessarily reflect the official policy or position of 4SD as an organisation or it's associated personnel. Any content provided by authors are of their opinion and are not intended to malign any religion, ethnic group, club, organization, company, individual or anyone or anything.
https://4sdfoundation.org/wp-content/uploads/2021/02/Unknown.jpg
702
1016
thuy.nguyen
https://4sdfoundation.org/wp-content/uploads/2023/03/Logo-white.svg
thuy.nguyen
2021-02-02 10:48:21
2023-04-28 14:13:47
Strength of character through the global pandemic